Speak, we're listening.
Speak directly to people who share your vision and passion.
The Haystack Connect 2023 conference featured dynamic presentations from the best and brightest individuals in the building automation, energy efficiency, and IoT markets; providing insights on current and future trends.
Bianca Alexander
Product Portfolio Manager, WideSky
Bianca is Head of Product at WideSky, an IoT software company that specializes in simplifying data management. Their primary objective is to empower businesses to enhance their performance, minimize costs, and reduce emissions. WideSky offers a comprehensive suite of end-to-end systems tailored to the unique requirements of the energy, building and industry sectors.
With a background as an Electrician and a successful track record of delivering innovating solutions to prominent clients, Bianca brings a customer-centric approach to the development of WideSky's products. She ensures that the needs of all users are considered throughout the product life cycle. Furthermore, she actively integrates environmental considerations into the company's initiatives, leading efforts to reduce carbon footprints to create a greener future.
Eric Anderson
Software Engineer, Tridium
Eric Anderson, Software Engineer at Tridium, has worked on the Niagara core including tagging and hierarchies since 2015. He has also contributed to the nHaystack module.
Shilpa Basappa
Senior Director of Product Engineering, 75F
Shilpa Basappa is a seasoned engineer with 20 years of experience in product development and leadership. A key member of the 75F team since 2015, Shilpa built the company's APAC product team and directs product vision, strategy, and execution. In her current role as Senior Director of Product Engineering, Shilpa leverages deep technical expertise in design, product lifecycle, and directing large teams to foster effective collaboration between product and engineering to streamline the delivery of new features.
Matt Blount
Director, Strategic Projects, 75F
Matt first joined 75F in the early days of the company. He started in a Support Engineer role, which at the time meant anything from pulling cable to soldering connectors to learning and writing sequences of operations. After building the foundation for 75F's support team, Matt now serves as the company's Director of Strategic Projects and focuses on furthering training programs to educate others on the benefits of cloud-based building automation.
Joseph Bohm
Chief Executive Officer, Dual Fuel Corp.
Joseph Bohm is the CEO of Dual Fuel, an energy services company that specializes in boiler installations, oil to gas conversions, heating controls, boiler monitoring, energy retrofits and 24/7 emergency service to multifamily and commercial buildings in the NYC metro area. Prior to founding Dual Fuel, Joseph was a Vice President at Societe Generale Energie Corp responsible for business development of North American natural gas markets across the western United States. Prior to Societe Generale, Joseph traded natural gas financial markets for 5 years at Sempra Energy Trading.
Jason Briggs
President & CEO, Controlworks
A key player in the founding of Project Haystack, Jason Briggs is a visionary entrepreneur and passionate innovator. At just 21 years old, Jason co-founded Controlworks, a systems integration company recognized for completing one of the largest building automation system (BAS) installations in Las Vegas at the time. He went on to found J2 Innovations in 2009. Under his leadership, the company developed the acclaimed product, Fin Stack, which has played a key role in the growth and success of the company.  
Today, Jason continues his entrepreneurial journey as a proud founding member of Novo Studio, a venture studio that specializes in nurturing and supporting startups in the smart building space. He is excited to make a lasting impact in the industry and help other entrepreneurs achieve similar success.
Aaron Brondum
Vice President of Customer Service, Prescriptive Data
Aaron Brondum currently serves as Prescriptive Data's—a smart building and real estate sustainability artificial intelligence company—Vice President of Customer Service, laser-focused on optimizing tenant comfort, in tandem with decreasing carbon emissions. In this role, he oversees installation, customer service, professional services, and project development of the PropTech brand's flagship product: Nantum OS. Brondum joined the team in 2017, after leading Yardi's Eastern Region Operations, serving as MSS Solutions' Branch Manager, and Scheider Electric/Yamas Controls' Senior Application Engineer. Brondum holds a Bachelor of Science degree in Mechanical Engineering from California State University Maritime Academy. Brondum is also a Certified Energy Manager.
Anto Budiardjo
Chief Executive Officer, Padi, Inc.
Anto Budiardjo is a fractional entrepreneur, spending his time with technology companies in and around the Internet of Things. As a creative entrepreneur, Anto has extensive experience working with product creation, customer development, product positioning, strategic marketing as well as technical functions including product and software development. Anto excels in working with complex multi-stakeholder systems, explicitly identifying customer challenges, reducing complexities to expose fundamental and core problems, and envisioning features and value propositions of technology offerings.
Christian Conte
Global Head of Automation Engineering Service, Siemens
Christian Conte has been with Siemens Smart Infrastructure (SI) since 2014, holding various portfolio management positions in the SI headquarter in Zug, Switzerland. Currently, Christian oversees the global portfolio of Engineering Software and Applications, as part of which he is also driving innovation initiatives to bring Cloud, Edge and IoT technology into the Siemens Building Automation systems. Christian is passionate about building great products, as well as making buildings smarter and more sustainable places to be. He holds a M.Sc. in Electrical Engineering as well as a Ph.D. in Control Systems, both from ETH Zurich.
Emma Eynon
CEO & Founder, Fantom Factory
Emma Eynon is the CEO of Fantom Factory Ltd, a new exciting company providing training and consultancy services for Project Haystack and SkySpark. Emma co-founded Fantom Factory with her husband and business partner, Steve Eynon, to offer technical assistance for people in all size organizations around the world with web based environmental technologies and software. 
As an experienced technical support engineer, writer, and group trainer, Emma leads the business efforts on accredited eLearning training and development. As a British Army veteran and Armed Forces community champion, she contributes a strong focus on helping people from all backgrounds to the core value of Fantom Factory. 
Steve Eynon
CTO & Founder, Fantom Factory
Steve Eynon is the technical lead behind Fantom Factory Ltd, lending assistance to organizations around the world with SkySpark, Fantom, and Project Haystack. As a result of Steve's innovations, Fantom Factory offers bespoke software solutions, personal project collaboration, and award winning eLearning education. As a full stack developer specialising in web technologies, Steve believes passionately in making difficult technology accessible to everyone, which is integral to the Fantom Factory vision and business model. 
Gabe Fierro
Assistant Professor, Computer Science, Colorado School of Mines/National Renewable Energy Laboratory
Gabe Fierro is an Assistant Professor of Computer Science at Colorado School of Mines, with a joint appointment at the National Renewable Energy Laboratory. His research focuses on the design of efficient data systems and data management methodologies for cyber-physical systems and the Internet of Things, with the goal of enabling sustainable practices at societal scale. Dr. Fierro is a founder and the lead maintainer of Brick Schema, an open-source ontology and data model that defines a standard representation for smart building data. He is an internationally recognized expert in ontology design for cyber-physical systems and is actively involved with the IEA Annex 81 investigation and the development of the emerging ASHRAE 223P standard for data-driven smart buildings. Links to his research and open-source software can be found at https://gtf.fyi
Brian Frank
Technical Lead, Project Haystack
CEO and Founder, SkyFoundry
Brian Frank is the President and a Co-Founder of SkyFoundry, a software company specializing in the storage, analysis, and visualization of data from the Internet of Things. SkyFoundry's software is used across the world in thousands of sites to analyze and optimize IoT systems including energy, HVAC, and lighting. Previously, Brian was a founder of Tridium and architect of Tridium's software framework products. He designed and implemented the core subsystems for two generations of the Niagara Framework, widely acclaimed as a leading technology in the IoT space. During his tenure at Tridium, he also led the design of the open source Sedona Framework—a programmable control engine for smart sensors and embedded controllers. Brian currently serves as the technical lead for Project Haystack. He works with the Project Haystack community to curate domain models and technical specifications.
Stephen Frank, PhD
Instrumentation & Controls Engineer, Planning Management, Engineering, & Construction, National Renewable Energy Laboratory
Dr. Stephen Frank joined NREL in May 2013 and works in the Commercial Buildings Research Group. His areas of expertise are electric power distribution systems, DC power systems, linear and nonlinear optimization, and energy informatics. Prior to joining NREL, Steve completed a PhD at Colorado School of Mines. His dissertation research developed analysis and optimization techniques for maximizing the energy efficiency of electrical distribution systems in commercial buildings using a mixture of AC and DC distribution.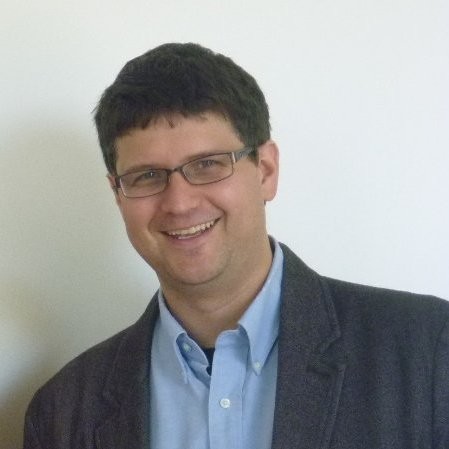 Nick Gayeski
Co-Executive Director, Project Haystack
Chief Executive Officer, Clockworks Analytics
Nick Gayeski is Chief Executive Officer at Clockworks Analytics working to have a massive positive impact in the built environment. Clockworks Analytics provides market leading building analytics software to empower facilities teams to run better, smarter buildings. We empower facilities teams to reduce energy and operating costs, improve equipment reliability and asset health, and enhance indoor air and environmental quality. Our clients manage and serve portfolios of buildings all over the world. Our job is to help them have a massive positive impact in their buildings, for their people, and on their business.
Paul Grinberg
System Architect, Daikin Applied
Paul Grinberg is a System Engineer in Daikin Applied, developing technologies related to the lifecycle of data in local and cloud connected systems. Paul has over 20 years of embedded firmware and software design and development, across several companies and industries.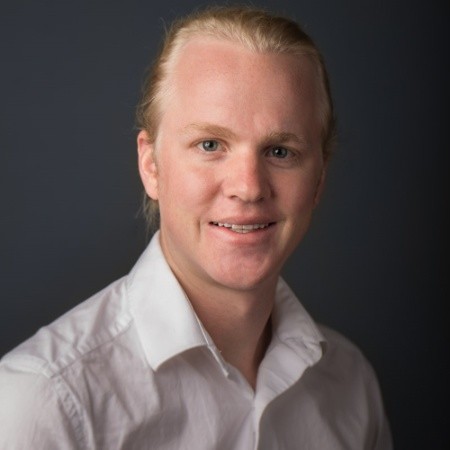 Jay Herron
Head of Cloud Software, PassiveLogic
With 10 years of experience in the energy analytics space, Jay has seen his fair share of inefficient systems. In his current role as Head of Cloud at PassiveLogic, he splits his time between maintaining web platforms and developing software systems to support autonomous building control. He has a passion for technology, decarbonization, and open source software.
Gareth Johnson
Chief Software Architect

, J2 Innovations

Gareth Johnson is the Chief Software Architect for J2 Innovations. Gareth has been in the building automation industry for over 20 years and was formerly the Core Architect of Tridium's Niagara Framework. Gareth is the Haystack Working Group Champion behind Haystack's JSON encoding and is the author of the Haystack Core TypeScript libraries.
Corbyn Knotts
System Engineer, Daikin Applied
Corbyn Knotts is a System Engineer at Daikin Applied America. For the last 10 years he has been creating cloud systems for IoT connected HVAC equipment. His expertise in this are comes from the practical application of his designs, understanding what did not work well, and identifying improvements to create solutions that work.
Jamie Lee
Product Manager, Siemens
Jamie Lee is a Global Product Manager for Siemens Smart Infrastructure developing building automation software solutions. With over 13 years of experience in building automation, Jamie has played a major role in the integration of multiple open and proprietary systems for the commercial, higher education, and federal markets. Jamie holds a Bachelor of Science in Information Technology from Western Governors' University along with numerous certifications in building automation, energy auditing, and information technology. He has collaborated and authored white papers and articles on data modeling and benefits of semantic tagging for the future of smart buildings including the white paper "Simplifying Data Collection and Analysis through Haystack" and in the 2020 Fall Edition Haystack Connections article titled, "Bring Standardized Data Modeling Upfront in Project Commissioning." Jamie has been an active member of ASHRAE since 2012 on both the national and local levels. When not engaged in product development, Jamie enjoys painting and photography.
Richard McElhinney
Co-Executive Director, Project Haystack
Chief Software Architect, Conserve It
As Chief Architect, Richard McElhinney manages and drives the development of Conserve It's industry leading chiller plant optimisation technology and associate products. He also serves as Co-Executive Director of the Project Haystack Board of Directors.
Brian Oswald
Senior Managing Director, CBRE|ESI
Brian Oswald joined CBRE as part of their acquisition of Environmental Systems Inc. (ESI) in April of 2015 and is the Sr. Managing Director of CBRE|ESI, which specializes in professional services, remote facility operation, and system integration. Mr. Oswald is responsible for the daily business operations of CBRE|ESI and assisting CBRE account teams and clients with identifying and implementing portfolio-wide smart building technology solutions. Previously, he was the Senior Vice President, at CBRE|ESI, where he directed the business to meet objectives of continuing, effective, and profitable operation and growth of the company. Prior to that, Mr. Oswald was the Executive Vice President for ESI. During that time, Mr. Oswald also served as the Project Executive, to IBM, on the successful deployment of an enterprise integration and data analytics application for the General Service Administration.
Scott Muench
VP Customer Experience, J2 Innovations
Scott joined J2 Innovations as a partner in 2011, and is now Vice President of Customer Experience. He has a wide range of responsibilities including evangelism, business development, training, and operational excellence. Scott is well known as an industry expert in smarthomes and smart buildings. He is a past president of ASHRAE, and is currently a board member for Project Haystack.
Marc Petock
Executive Secretary, Project Haystack
Chief Marketing and Communications Officer, Lynxspring, Inc.
Marc Petock is a highly accomplished Global Technology Marketing and Business Executive known for positively impacting the growth and performance of the organizations he has managed throughout his career. Recognized as a strategic thinker and proven leader developing and implementing integrated marketing strategies and plans from vision through implementation, his expertise spans the commercial and enterprise markets as a pioneer in leading the Intelligent Building, M2M, Digital Transformation and IoT movements.
Mr. Petock is Chief Marketing and Communications Officer for Lynxspring, Inc. where he is responsible for leading corporate and product marketing strategy, brand management, public relations and all communications that support the companies' market share and revenue growth initiatives.
Nick Prill
Software Engineer, 75F
Nick joined 75F in 2021, where he has focused on building tools for facilitating third-party integrations and implementing ASHRAE Guideline 36-based control sequences. Nick was a BAS designer and integrator for three years before moving into a software engineering role. Prior to joining 75F, he worked for a Minneapolis-based systems integrator. He is the author of a 75F Niagara driver that will be launching shortly.
Roger Quesnel
Chief Operating Officer, SkyFoundry
Roger Quesnel has over 25 years of professional experience. Roger began their career in 1994 as an Associate at Booz Allen Hamilton. In 1997, they moved to General Electric, where they served as Manager. Roger then joined Tridium in 1999 as CFO and Vice President of Operations. In 2000, they became the Sr. Vice President of Strategy and CFO at HomePoint.com, where they were instrumental in cost reduction measures and led a strategic acquisition. From 2001 to 2010, they served as President of Starboard Ventures, LLC. From 2010 to 2017, they were the Chief Operating Officer at Gulton Incorporated, where they achieved revenue growth, increased EBITDA, and reduced warranty return rates. From 2013 to 2014, they were a Consultant at RingCentral, managing the entire supply chain for all telephones. From 2017 to 2021, they were the Vice President of Operations at IPS Packaging. Roger is currently the Chief Operating Officer at SkyFoundry.
Roger Quesnel completed their MBA from Northwestern University – Kellogg School of Management in 1994, majoring in Marketing and HR. Roger obtained their B.S. in Electrical and Computer Engineering from Clarkson University in 1988. Prior to that, they attended John Jay from 1981 to 1984.
Alex Rohweder
Co-Executive Director, Project Haystack
Chief Executive Officer, J2 Innovations
Alex Rohweder is the Chief Executive Officer of J2 Innovations, a Siemens Company. Previously working in Siemens Headquarters in Europe, Alex was the Vice President of Software and IoT at the Business Unit Building Products. He has extensive expertise in building automation software, corporate strategy, portfolio management and OEM sales. Since early 2022, Alex is also Co-Executive Director of Project Haystack, a non-profit providing the leading open data standard for buildings.
Dr. Amir Roth
Building Energy Modeling (BEM) Technology Manager and Control Platforms Technology Manager, Office of Energy Efficiency & Renewable Energy, Department of Energy (DOE)
Dr. Amir Roth is the technology manager for BTO's Building Energy Modeling (BEM) subprogram and has served in that role since 2010. From 2001 to 2010 he was first an assistant and then an associate professor with tenure of Computer and Information Sciences at the University of Pennsylvania in Philadelphia. He graduated magna cum laude with a B.S. in physics from Yale University and holds a Ph.D. in computer science from the University of Wisconsin—Madison where he won a dissertation award in 2001. He is a member of the American Society of Heating, Refrigeration, and Air-Conditioning Engineers (ASHRAE), and the International Building Performance Simulation Association (IBPSA).
Avijit Saha
Senior Research Engineer, Building Technologies and Science Center, National Renewable Energy Laboratory
Avijit Saha is a Senior Research Engineer in the Building Technologies and Science Center at National Renewable Energy Laboratory (NREL). He leads multiple teams and spearheads a large portfolio of Department of Energy, Department of Defense, and Industry funded research as Principal Investigator in the areas of building automation, controls, interoperability, and grid interaction. Avijit has a PhD in Electrical Engineering from Virginia Tech and almost 12 years of R&D experience spanning academia, industry, and national lab, including leadership experience for product-oriented research in energy tech start-ups. He has a long track record of open-source and proprietary software development and peer-reviewed publications.
Erik Stark
BMS Application Engineer, Johnson Controls
Erik Stark is a BMS Application Engineer at Johnson Controls, the global leader in smart, healthy and sustainable buildings. He has responsibility over the Facility Explorer, EasyIO, and Verasys product lines in North America. In his role, he works closely with the sales team, product management, and engineering to deliver powerful, innovative, and cutting-edge solutions for customers. He joined Johnson Controls in 2021 and was a Project Manager for a local building automation and controls company before that. He is based in Texas and has been in the building automation & controls industry for over 25 years.
Craig Stevenson
President, AUROS Group
Craig Stevenson is President of AUROS Group, who pioneered the use of technology to bridge the gap between building science and data science.  Craig is co-author of the recently released book, "The Power of Existing Buildings—Save Money, Improve Health and Reduce Environmental Impacts" and the often-referenced ASTM article, "Project Case Studies and the Lessons they Teach about Whole Building Envelope Air Leakage Testing."  Finally, Craig holds two United States' patents in the field of data science for the built environment. 
Adam Wallen
Chief Executive Officer, Ziva Tech Solutions
Adam Wallen was the first W2 employee of SkyFoundry where he ran training and support for 8 years. Through traveling the world teaching data analytics, he made countless lifelong connections in this industry. Today, he can be found running his company, Ziva Tech Solutions doing anything you can imagine remotely related to this industry. He studied Aeronautical and Mechanical Engineering, does Electrical Engineering for fun, and teaching programming. He has a keen interest in math which he also studied quite a bit of which allowed him to write the Calculus and Frequency Domain libraries for SkySpark. If you happen to find him not working on a SkySpark project, he might be tinkering with cars, diving for shark teeth, or flying drones.
Jeremy Wolfe
Vice President, J2 Innovations
Jeremy Wolfe is Vice President at J2 Innovations. He partners with OEMs to provide a highly customizable software and IoT solution, enabling them to bring a unique solution to market, tailored to their exact requirements.
© 2023 Project Haystack Corporation. Haystack Connect is an officially recognized event organized by the Project Haystack Corporation.