Speak, we're listening.
Haystack Connect 2022 offers an unprecedented opportunity to speak directly to people who share your vision and passion.
The Haystack Connect 2022 Virtual Event Series will feature dynamic presentations from the best and brightest individuals in the building automation, energy efficiency, and IoT markets; providing insights on current and future trends.
Call for Presentations
The Call for Presentations for Haystack Connect is open now! 
Taking place as a virtual series of events on September 13-15, October 12, and November 9, 2022, Haystack Connect will provide a unique, open-forum for professionals involved in automation, control, and the Internet of Things to learn and share the latest technologies and techniques for connecting systems and utilizing device data in applications including intelligent buildings, energy management, remote monitoring, and other IoT devices and applications.
Haystack Connect is known for the quality of its technical program, which is driven by the Project Haystack community. Presentations focus on the real-world challenges in integrating diverse systems and data and are delivered by individuals leading the effort to streamline data interchange through the use of Project Haystack technology.
INFORMATION FOR SUBMISSIONS & SPEAKER ACCEPTANCES
Providing educational value is the primary goal of all presentations. Commercial comments should be kept to an absolute minimum in keeping with the culture of this conference.
Brief abstracts of approximately 100-200 words in length can be submitted at THIS LINK. Speaking slots will be awarded on a first come, first served basis following technical committee review, so get your presentation submissions in early!
Emma Eynon
Director, Fantom Factory
Emma Eynon is Director of Fantom Factory Ltd, a new exciting company providing training and consultancy services for Project Haystack and SkySpark.
Brian Frank
Technical Lead, Project Haystack
CEO and Founder, SkyFoundry
Brian Frank is the President and a Co-Founder of SkyFoundry, a software company specializing in the storage, analysis, and visualization of data from the Internet of Things. SkyFoundry's software is used across the world in thousands of sites to analyze and optimize IoT systems including energy, HVAC, and lighting. Previously, Brian was a founder of Tridium and architect of Tridium's software framework products. He designed and implemented the core subsystems for two generations of the Niagara Framework, widely acclaimed as a leading technology in the IoT space. During his tenure at Tridium, he also led the design of the open source Sedona Framework—a programmable control engine for smart sensors and embedded controllers. Brian currently serves as the technical lead for Project Haystack. He works with the Project Haystack community to curate domain models and technical specifications.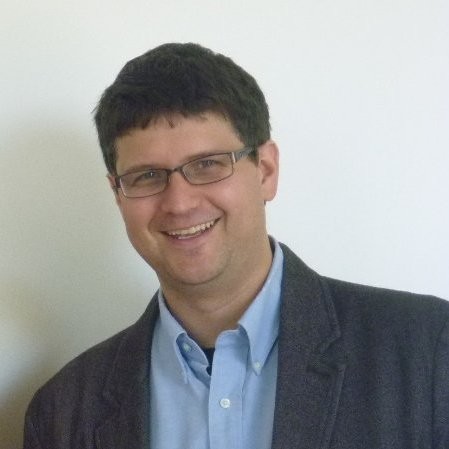 Nick Gayeski
Co-Executive Director, Project Haystack
Chief Executive Officer, Clockworks Analytics
Nick Gayeski is Chief Executive Officer at Clockworks Analytics working to have a massive positive impact in the built environment. Clockworks Analytics provides market leading building analytics software to empower facilities teams to run better, smarter buildings. We empower facilities teams to reduce energy and operating costs, improve equipment reliability and asset health, and enhance indoor air and environmental quality. Our clients manage and serve portfolios of buildings all over the world. Our job is to help them have a massive positive impact in their buildings, for their people, and on their business.
Jamie Lee
Product Manager, Siemens
Jamie Lee is a Global Product Manager for Siemens Smart Infrastructure developing building automation software solutions. With over 13 years of experience in building automation, Jamie has played a major role in the integration of multiple open and proprietary systems for the commercial, higher education, and federal markets. Jamie holds a Bachelor of Science in Information Technology from Western Governors' University along with numerous certifications in building automation, energy auditing, and information technology. He has collaborated and authored white papers and articles on data modeling and benefits of semantic tagging for the future of smart buildings including the white paper "Simplifying Data Collection and Analysis through Haystack" and in the 2020 Fall Edition Haystack Connections article titled, "Bring Standardized Data Modeling Upfront in Project Commissioning." Jamie has been an active member of ASHRAE since 2012 on both the national and local levels. When not engaged in product development, Jamie enjoys painting and photography.
Richard McElhinney
Co-Executive Director, Project Haystack
Chief Software Architect, Conserve It
As Chief Architect, Richard McElhinney manages and drives the development of Conserve It's industry leading chiller plant optimisation technology and associate products. He also serves as Co-Executive Director of the Project Haystack Board of Directors.
Marc Petock
Executive Secretary, Project Haystack
Chief Marketing and Communications Officer, Lynxspring, Inc.
Marc Petock is a highly accomplished Global Technology Marketing and Business Executive known for positively impacting the growth and performance of the organizations he has managed throughout his career. Recognized as a strategic thinker and proven leader developing and implementing integrated marketing strategies and plans from vision through implementation, his expertise spans the commercial and enterprise markets as a pioneer in leading the Intelligent Building, M2M, Digital Transformation and IoT movements.
Mr. Petock is Chief Marketing and Communications Officer for Lynxspring, Inc. where he is responsible for leading corporate and product marketing strategy, brand management, public relations and all communications that support the companies' market share and revenue growth initiatives.
John Petze
Chairman, Project Haystack
Partner & Co-Founder, SkyFoundry
John Petze is a Partner and Co-Founder at SkyFoundry, the developers of SkySpark™, an analytics platform for smart device and equipment data. John has over 30 years of experience in automation, energy management and M2M/IoT, having served in senior level positions for manufacturers of hardware and software products including: President & CEO of Tridium, VP Product Development for Andover Controls, and Global Director of Sales for Cisco Systems Smart and Connected Buildings group and is a member of the Association of Energy Engineers.
He is the Executive Director of Project-Haystack.org, an open source, 501C trade association focusing on standards and technology to make device data self-describing to enable software applications to automatically consume, interpret, analyze and present data from devices and equipment systems thereby unlocking the value of the data.
Alex Rohweder
Co-Executive Director, Project Haystack
Chief Executive Officer, J2 Innovations
As the Chief Operating Officer of J2 Innovations, Alex Rohweder is responsible for the business globally with a focus on organization, processes, go-to-market strategy, and marketing. In his prior role, Alex was Vice President of Software and IoT for Siemens Building Technologies. Alex played a crucial role in the Siemens acquisition of J2 Innovations. Now, as the COO he has embraced J2's entrepreneurial spirit and believes in customer centricity, modern work concepts, and agile software development. He brings expertise in general management and building technology from over 12 years with Siemens in locations across the world and is passionate about evolving the industry.
© 2022 Project Haystack Corporation. Haystack Connect is an officially recognized event organized by the Project Haystack Corporation.