Speak, we're listening
Haystack Connect 2019 offers an unprecedented opportunity to speak directly to people who share your vision and passion
The Haystack Connect 2019 Conference will feature dynamic presentations from the best and brightest individuals in the building automation, energy efficiency, and IoT markets; providing insights on current and future trends.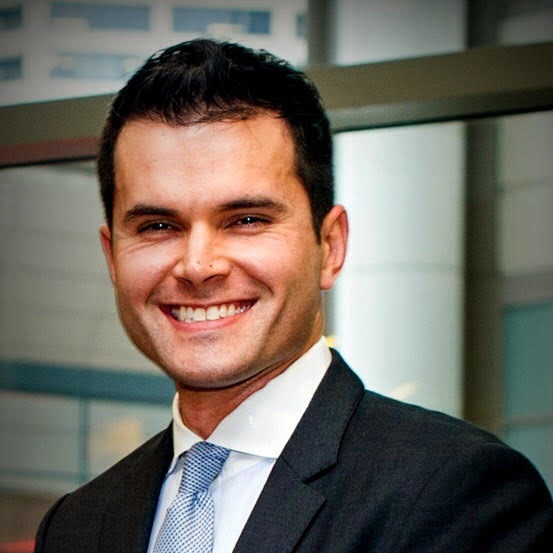 Matthew
Berbée
Vice President, Facilities Operations & Engineering, NBCUniversal (University City CA)
As Vice President of Facilities Operations & Engineering, Matt oversees operations & maintenance of the NBC Universal West Coast sites including: the Universal Studios Lower Lot, 10 Universal City Plaza and the Dream Works Campus. Matt is responsible for strategic initiatives in the areas of Integrated Workplace Management System implementation and Smart Building architecture design. Prior to joining NBCU, Matt served as the Director of Maintenance & Energy Services at the California Institute of Technology, where he managed one of the nation's premier energy efficiency programs integrating smart building technologies with maintenance and operations. Matt began his career at the NASA Jet Propulsion Laboratory as a facilities engineer, quickly becoming the NASA JPL Energy Manager responsible for Energy Savings Performance Contracts and Building Automation Controls.  Matt holds a Master's Degree in Business Administration from Pepperdine University and a Bachelor's of Science in Mechanical Engineering from California State Polytechnic University Pomona.
Mary Boelk
Senior Staff Engineer, Building Technologies and Solutions, Johnson Controls, Inc.
Mary P. Boelk is a Senior Staff Engineer at Johnson Controls, Inc. in Milwaukee, Wisconsin. She has been working as a developer on the Niagara based Facility Explorer product for several years, specializing in enabling engineering of Johnson Controls field devices in the Niagara station. Her current focus is automation of the tagging of devices and points in a station. Mary spoke at the Niagara Summit in 2012 and 2018. She graduated with her Bachelor's and Master's degrees in Mathematics from Marquette University, and has been designing and implementing products and tools at Johnson Controls for over 35 years.
Anto Budiardjo
CEO, Padi.io
Anto Budiardjo is a fractional entrepreneur, spending his time with technology companies in and around the Internet of Things. As a creative entrepreneur, Anto has extensive experience working with product creation, customer development, product positioning, strategic marketing as well as technical functions including product and software development. Anto excels in working with complex multi-stakeholder systems, explicitly identifying customer challenges, reducing complexities to expose fundamental and core problems, and envisioning features and value propositions of technology offerings.
Mark Campbell
Director of Sustainable Facilities, Corporate Sustainability Division, MGM Resorts International
Mark Campbell is Director of Sustainable Facilities for MGM Resorts International's Corporate Sustainability Division. His responsibilities center on identifying and implementing energy conservation projects across MGM's portfolio of properties. These projects include retrofits to building management systems, central plant optimization, and major equipment upgrades. Mark is also part of a team developing MGM's renewable energy strategy in support of a continuous effort to reduce its environmental footprint.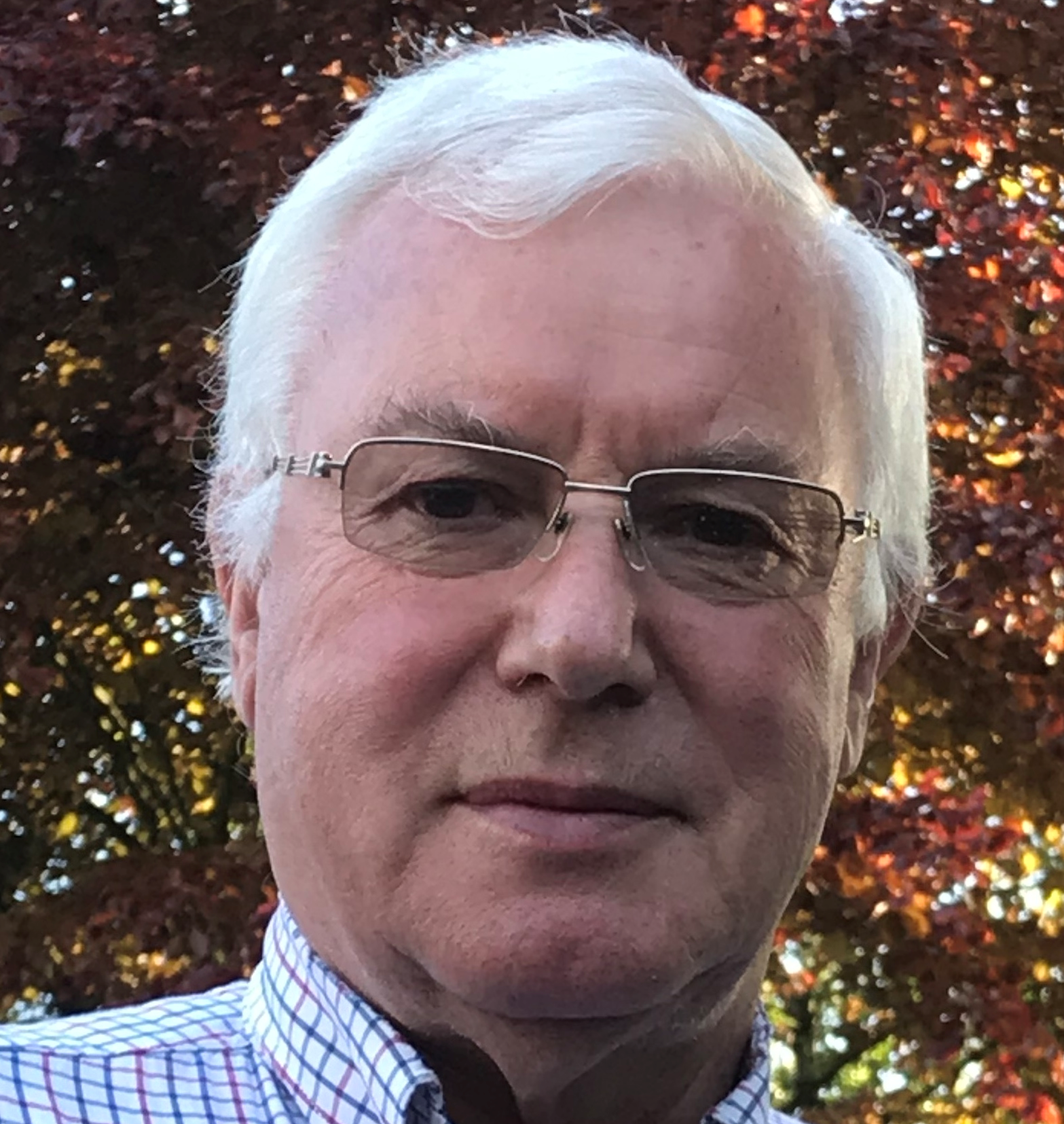 Terry Casey
CEO Europe, Intellastar
Long regarded as an innovator and thought leader in the building automation, energy and now IoT sectors, Terry Casey brings commercial success and a combination of technical, market and strategic vision to his insights into our industries. Co-Founder of Trend Controls, the dominant building automation company in the UK. Terry is the Chairman of Novar Controls US, the market leader in the big box retail sector. As the President Europe Tridium helped bring the Niagara Framework to market acceptance and ubiquity. Terry served as Chief Strategy Officer, Pacific Controls innovating cloud and edge-based analytics for energy services in buildings in the US and Middle East. As the CEO Europe Intellastar, Terry is bringing technology for use where smart building meet the smart grid.
Paul Ehrlich
Founder & President, Building Intelligence Group
Paul Ehrlich is a consultant focused on energy efficiency and building to grid integration. His specialities include building systems, open systems, convergence of buildings and business systems, wireless technology, smart grid, energy efficiency, building to grid integration, and end use load analysis. Previously, Paul served as a Technical Advisor for the Pacific Northwest National Laboratory (PNNL). 
Steve Eynon
CEO, Stackhub
Steve Eynon is a lifelong programmer with a strong background in full stack software development. His Enthusiasm for the Fantom programming language introduced him to SkyFoundry and Project Haystack. Now he runs, develops, and maintains the StackHub web application and business. This year, he also launched Fantom Factory; a new UK based business delivering custom software and developer training.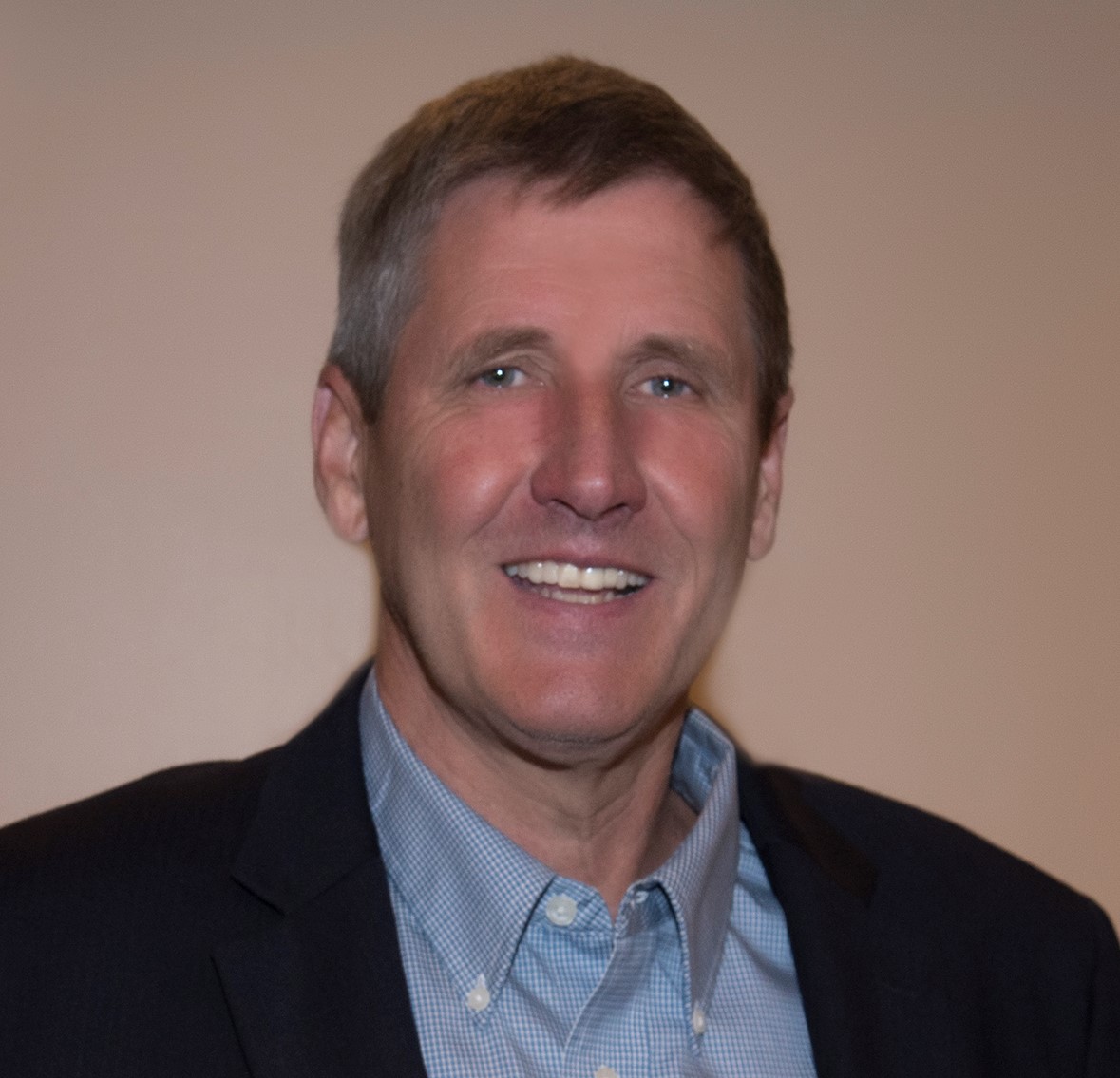 Jim Fletcher
Strategy Partner, Momenta Partners
Jim Fletcher is an independent advisor, working with  Momenta Partners as a Strategy Partner, focused on working with clients worldwide to drive Digital Transformation across a range of industries. Jim is a former IBM Distinguished Engineer, CTO for the Watson IOT Platform, IBM Master Inventor, and member of the IBM Academy, with extensive  experience especially around Connected Industry (Cloud and IOT) with a strong focus on Edge Computing,  and the role of analytics in driving business transformation. Jim holds over 60 patents, and is a regular speaker at conferences worldwide on a range of emerging topics.  Jim is a member of the NC State University Executive in Residence program, and was recently inducted into the NC State University Computer Science Hall of Fame.
Brian Frank
President, SkyFoundry
Brian Frank is the President and a Co-Founder of SkyFoundry, a software company specializing in the storage, analysis, and visualization of data from the Internet of Things. SkyFoundry's software is used across the world in thousands of sites to analyze and optimize IoT systems including energy, HVAC, and lighting. Previously, Brian was a founder of Tridium and architect of Tridium's software framework products. He designed and implemented the core subsystems for two generations of the Niagara Framework, widely acclaimed as a leading technology in the IoT space. During his tenure at Tridium, he also led the design of the open source Sedona Framework—a programmable control engine for smart sensors and embedded controllers. Brian currently serves as the technical lead for Project Haystack. He works with the Project Haystack community to curate domain models and technical specifications.
Stephen Frank, PhD
Instrumentation & Controls Engineer, Planning Management, Engineering, & Construction, National Renewable Energy Laboratory
Dr. Stephen Frank joined NREL in May 2013 and works in the Commercial Buildings Research Group. His areas of expertise are electric power distribution systems, DC power systems, linear and nonlinear optimization, and energy informatics. Prior to joining NREL, Steve completed a PhD at Colorado School of Mines. His dissertation research developed analysis and optimization techniques for maximizing the energy efficiency of electrical distribution systems in commercial buildings using a mixture of AC and DC distribution.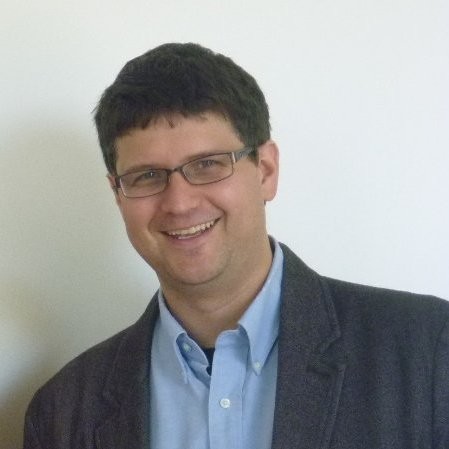 Nick Gayeski
Partner, Co-Founder, and CEO, KGS Buildings, LLC
Nick Gayeski is Partner, Co-Founder, and CEO at KGS Buildings, LLC working with customers to help solve their needs with KGS' technology and services. Nick supports channel partners and large direct customers in adopting and incorporating Clockworks into their service offerings and facilities processes. He also works with the system integration, software, and services teams to ensure that the needs of customers are met and that KGS technology and services adapt to the changing marketplace. Nick holds a BA in physics from Cornell University, and an MS and PhD in Building Technology from the Massachusetts Institute of Technology.
Matthew Giannini
Software Engineer, SkyFoundry
Matthew Giannini is a software engineer with nearly 10 years experience writing software in the BAS industry. His current role is Software Engineer at SkyFoundry where he works on the SkySpark® Analytics Platform. In this role, Matthew has had the opportunity to become more involved in the open-source community where he is also a contributor to the Fantom programming language, and helps maintain the Haystack-Java reference implementation for the Project Haystack community.
Matt Gudorf
Assistant Director of Engineering, Energy, and Inspection at UC Irvine
Matt Gudorf leads the Facilities Management Energy and Engineering department at UC Irvine. The culmination of his leadership has been record breaking energy efficiency project completion under the UC/CSU/IOU Energy Efficiency Partnership. Matt's work as the Campus Energy Manager has focused on all aspects of energy management including, energy procurement, self-generation, renewable generation, energy efficiency, and microgrid strategies focusing on business continuity. His commitment to sharing his team's best practices and lessons learned with the greater community has helped raise the profile of professional energy management and challenge peer institutions to follow in UC Irvine's footsteps.
Richard Harrison
CTO, Bueno
Richard Harrison, CTO, Bueno, is an experienced Solutions Architect & Full-Stack Software Engineer. As a proud generalist, Richard is ready to solve any problem with whatever happens to be the right tool/language/stack for the job.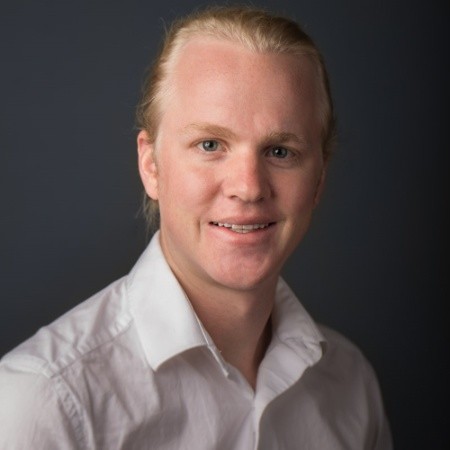 Jay Herron
Software Engineer, BuildingFit
Jay Herron is a Software Engineer at BuildingFit, which offers a wide range of services focused on the SkySpark® Analytics platform. He is an active contributor to Project Haystack and leads the AHU Working Group. In his free time, he contributes to OpenStreetMap in the Salt Lake City, Utah area.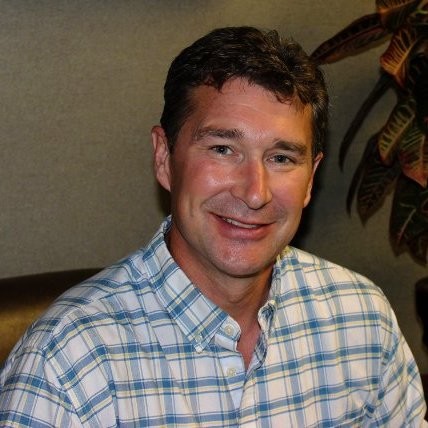 Robert Hirsch
CTO, Lynxspring
Robert Hirsch has spent the past 25 years directly involved in the controls market related to facility and building management system design, implementation, and management. Joining Lynxspring in 2003, Robert is Senior Vice President, Chief Operations Officer, and a partner in Lynxspring. He leads the company's design, development, and deployment initiatives of new products directed at the controls, BAS, cyber security, energy efficiency, and curtailment areas including the JENEsys, Onyxx, and Edge product lines. 
Jason Houck
CIO, IoT Warez
Jason Houck is an experienced professional in the control systems integration and intelligent building industry, designing world-class systems that have earned international honors. He has helped lead projects whose scope ranges from systems design of new constructions to integration of legacy equipment in landmark structures.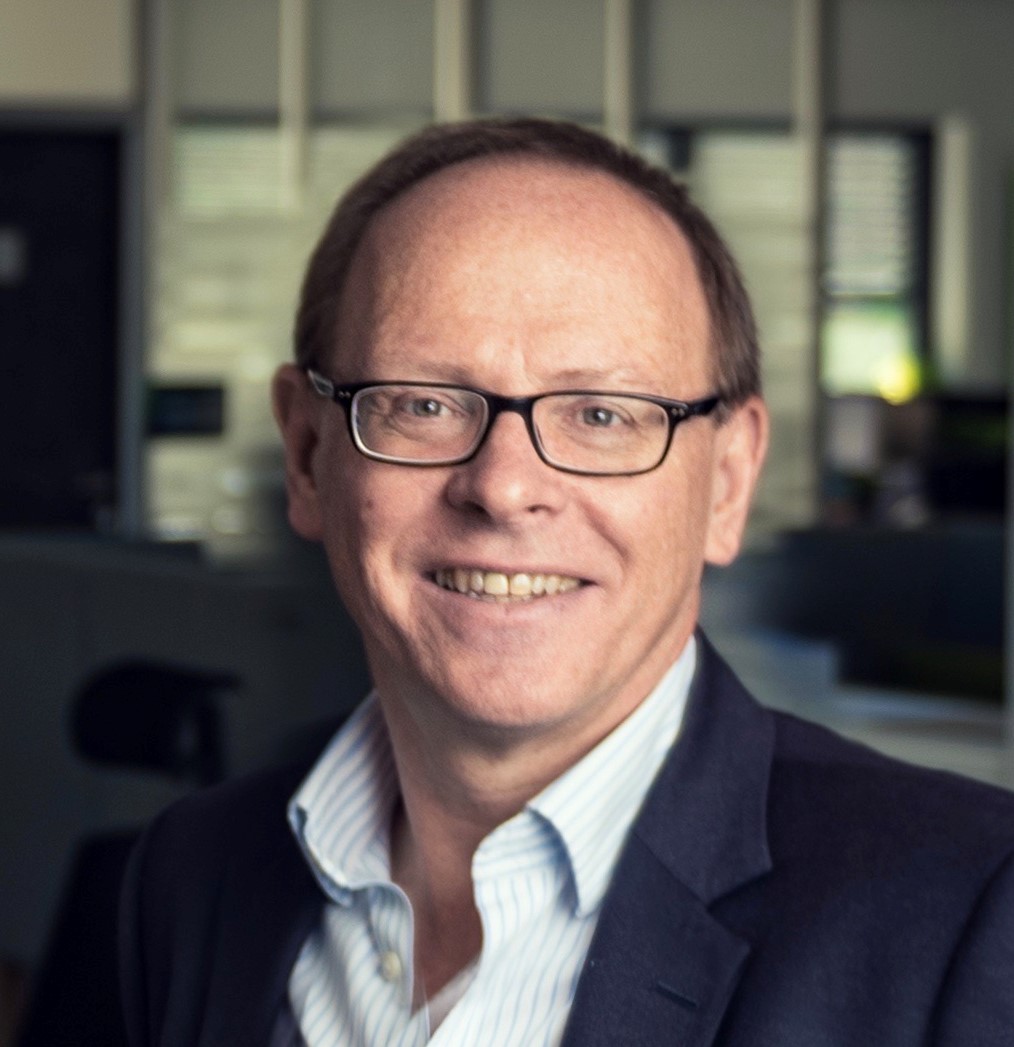 Chris Irwin
Vice President of Sales EMEA & Asia, J2 Innovations
Chris Irwin is Vice President of Sales with J2 Innovations, responsible for growing their OEM software technology business in Europe, the Middle East and Asia.  FIN Framework is a software infrastructure and suite of apps designed for rapid customization and development by controls and equipment manufacturers so they can bring new products to market faster. FIN leverages the power of Haystack tagging to enable the automation of previously manual configuration tasks required when deploying automation solutions in buildings. Chris has gained a wealth of experience in the building automation market, having previously worked for Distech Controls, WEMS and Trend Controls. Having also spent 12 years developing Tridium's open framework business in Europe, Chris is now very excited by FIN's potential as the next generation product. Chris is passionate about simplicity, energy saving, renewable energy and electric transport.
Bernard Isler
System Architect, Siemens and Chairman, SSPC 135 BACnet Committee
Bernhard Isler, System Architect at Siemens Building Technologies, first got involved in BACnet in 1992, when evaluating BACnet–available as its second public review draft at that time–for application in fire detection systems. He later wrote a first proposal for better support of fire systems in BACnet, ultimately ending in the today life safety objects of the BACnet standard. Bernard was heavily involved in adding physical access control capabilities to BACnet. and convening the Objects & Services Working Group for more than seven years. He is currently the Chairman of the ASHRAE SSPC 135 committee (otherwise known as the BACnet committee).
Amy Jiron
Acting Commercial Buildings Integration Program Manager, Department of Energy
Amy Jiron currently serves as the acting Commercial Buildings Integration Program Manager where she leads research and development on energy systems integration and optimization in commercial buildings. She is passionate about reducing energy waste in buildings and has been with the Department of Energy for eight years. Prior to her work with DOE, Amy oversaw the day-to-day operations of the U.S. Green Building Council Colorado Chapter, where she served as the executive director.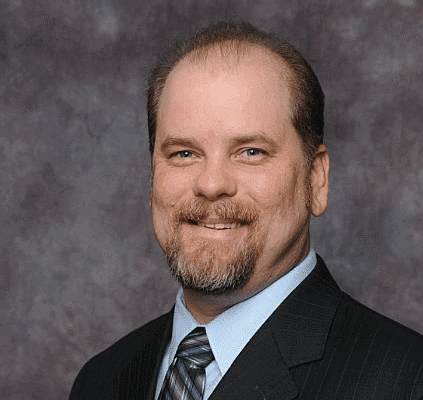 James Johnson
Sales Engineer, Tridium
James Johnson brings more than 25 years of experience in mechanical and electrical systems, building automation, energy management and IoT to his leadership role in Tridium product design, development and marketing processes. He has developed and presents advanced training courses for the Niagara framework which focus on Haystack tagging to leverage the power of data modeling in application design, deployment and analytics.
Rama Karamsetty
Global Product Manager, Industrial Solutions Division, IOTG-Intel Corp
Rama Karamsetty is currently a Product Manager in Intel IOTG's Industrial Solutions Division. Rama joined Intel in 2001, and has held business segment leader, segment marketing, strategic planning, technical marketing, and custom circuit designer roles within the IoT Group and Wireless Communications Group of Intel.  Rama is currently the Product Manager for Intel® Industrial Edge Insights Software stacks executing to ecosystem/partner enabled platforms within the Smart Buildings sub-vertical for various end customer IoT use-cases. Rama is also a mentor and coach to multiple co-workers at Intel. Rama owned and executed Intel's booth at Industry events such as Digital Signage Expo showcasing Intel's reach in visual retail, Hannover Messe showcasing Intel's reach in manufacturing and was a speaker in multiple webinars and Industry events. Rama received his bachelor's degree in Electronics and Instrumentation from Nagarjuna University, a master's degree in Electrical Engineering from Clemson University and a master's degree in Business Administration from Arizona State University.  He is a self-proclaimed intrapreneur and early adopter of all types of technology. He likes to hike and spend the weekends with family.
Lucy Kidd
Data Scientist, Bueno
Lucy Kidd passionate about leveraging her knowledge and studies to make the world a better place. At Bueno systems she's a developer of analytics and tagging specialist, working towards the goal of making our buildings better! Before starting her journey with Bueno she studied Mechatronic Engineering and Computer Science degrees, and is always learning about new data science techniques.
Todd Lash
Director and Segment Head – Systems and Room Automation, Siemens Industry
Todd Lash is an experienced Segment Director with a demonstrated history of working in the electrical and electronic manufacturing industry. As a strong information technology professional, Todd is skilled in HVAC, engineering management, energy, renewable energy, and engineering.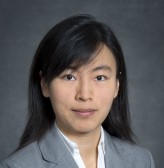 Guanjing Lin, PhD
Sr. Scientific Engineering Associate, Commercial Building Systems Group, Building Technology and Urban Systems Division, Energy Technologies Area, Lawrence Berkeley National Laboratory
Guanjing Lin is a Senior Scientific Engineering Associate in the Building Technology and Urban Systems Division at LBNL. Her research interests include building energy performance monitoring, fault detection and diagnostic, and building operation and commissioning. She received her PhD in Mechanical Engineering from Texas A&M University, and her MS and BS in Building Science from Tsinghua University, China. 
Kevin Mamajek
IoT Sales Engineer, Tridium
As a Sales Engineer at Tridium, Kevin Mamajek is responsible for generating sales by developing OEM, distribution, and end user business in the Americas Region and identifying new opportunities on a global scale. Prior to Tridium, he managed teams that architected mobile applications for large enterprise companies, supported mobile frameworks, and served as a trusted advisor for mobile application integration to internal and cloud base systems.
Richard McElhinney
Chief Software Architect, Conserve It
As Chief Architect, Richard McElhinney manages and drives the development of Conserve It's industry leading chiller plant optimisation technology and associate products. He also serves as Vice President on the Project Haystack Board of Directors. 
B. Scott Muench
Vice President of Marketing, J2 Innovations
Scott  Muench is Vice President of Marketing at J2 Innovations, he is responsible for global marketing strategy and actively participates in evangelist activities for their FIN Framework technology. Prior to joining J2, Scott served as Director of Sales, Sr. Applications Engineer, and Manager of Technical Services for Tridium. He is best known as an industry expert in smart homes, smart buildings, smart device management, and has been an active board member and promotor of Project Haystack. Scott is a past president of ASHRAE, attended Clarkson University for Mechanical Engineering, and graduated with a BS/Business in Organizational Innovation.
Rob Murchison
CEO & Founder, Intelligent Buildings
Rob Murchison has over 25 years of experience in strategy consulting, design and implementation of information technology to real estate developers and commercial businesses. He is currently a principal at Intelligent Buildings, LLC, a smart real estate professional services company that he co-founded in 2004. He has helped shape the industry by working with leading institutions including Lawrence Berkeley National Laboratories, Georgia Tech University and Harvard University where he is a continuing education instructor.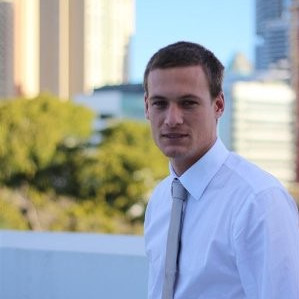 Liam Murray
Director, Aus Building-Performance
Liam Murray is the Founder of Building Performance (building-performance.com.au) a virtual consultancy who provide performance specialist with the platform and tools to optimize any building in any location. Working as a Building Performance Specialist he places major focus on ensuring operation meets design expectation resulting in real world financial benefit to clients. This experience of both building systems design and operational building performance provides insight and knowledge to help shape projects from concept through to operation.
Zach Netsov
Product Specialist, Contemporary Control Systems, Inc.
Zach Netsov is a Product Specialist at Contemporary Controls focused on the BASautomation line of products which provide solutions for both small and scalable building management. Zach is part of the team at Contemporary Controls that championed the design and creation of a BASpi I/O board for Raspberry Pi.
Zachariah Nobel
Principal Performance Assurance Engineer, Constellation Energy
Zachariah Nobel is the Principal Performance Assurance Engineer at Constellation Energy. His primary responsibilities include facilitating the timely, efficient and secure acquisition of building automation system (BAS) trend data; hosting the data in a data warehouse tied to analytic systems; and implementing standard and custom analytic tools to verify Energy Efficiency retrofit savings. His current focus is in developing a SkySpark platform based project portfolio from which custom analytic reports and performance metrics are reviewed for a portfolio of facilities situated up and down the eastern half of the United States.
Marc Petock
Chief Communications Officer and VP, Marketing, Lynxspring and Connexx Energy
Marc Petock is a highly accomplished Global Technology Marketing and Business Executive known for positively impacting the growth and performance of the organizations he has managed throughout his career. Recognized as a strategic thinker and proven leader developing and implementing integrated marketing strategies and plans from vision through implementation, his expertise spans the commercial and enterprise markets as a pioneer in leading the Intelligent Building, M2M, Digital Transformation and IoT movements.
 Mr. Petock is Chief Marketing and Communications Officer for Lynxspring, Inc. where he is responsible for leading corporate and product marketing strategy, brand management, public relations and all communications that support the companies' market share and revenue growth initiatives.
John Petze
Partner, SkyFoundry
John Petze is a Partner at SkyFoundry, the developers of SkySpark®, an analytics platform for building, energy and equipment data. John has over 30 years of experience in building automation, energy management and M2M. He has held several senior-level positions for manufacturers of hardware and software products including: President & CEO of Tridium, VP Product Development for Andover Controls, and Global Director of Sales of the Smart and Connected Buildings Group at Cisco Systems.
At SkyFoundry, John helps building owners take advantage of advanced operational analytics to create truly intelligent buildings.
Darlene Pope
VP, Global Head, Digital Workplace Experience, WeWork | Powered by We
Darlene Pope is a success driven entrepreneur with a keen understanding of market demand, product positioning, business development, and the value of building long term client relationships. Her specialties include consulting, public speaking, research and education, writing, marketing, branding, business development, networking.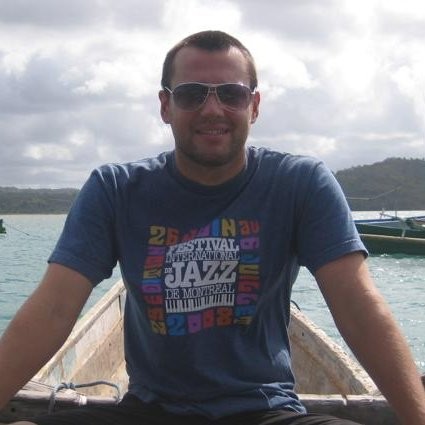 Adam Rohloff
Senior Associate, Altura Associates
Adam Rohloff, Senior Associate at Altura Associates, is a Mechanical Engineer, P.E., focused in smart building and energy management in the commercial building sector.
Alex Rohweder
Chief Operating Officer, J2 Innovations
As the Chief Operating Officer of J2 Innovations, Alex Rohweder is responsible for the business globally with a focus on organization, processes, go-to-market strategy, and marketing. In his prior role, Alex was Vice President of Software and IoT for Siemens Building Technologies. Alex played a crucial role in the Siemens acquisition of J2 Innovations. Now, as the COO he has embraced J2's entrepreneurial spirit and believes in customer centricity, modern work concepts, and agile software development. He brings expertise in general management and building technology from over 10 years with Siemens in locations across the world and is passionate about evolving the industry.
Ryan Schlotfeldt
Vice President of Sales Americas, J2 Innovations
As Vice President of Sales for J2 Innovations in the Americas, Ryan is passionate about embracing change and helping others step out of their comfort zone to pursue new disruptive opportunities.  He began his career in the building automation industry as an entry level call center technician with Siemens.  He quickly moved into product management and helped set strategic direction for new products being developed.  It was in that product management roll that Ryan was introduced to J2 Innovations' FIN technology and Project Haystack. This has fundamentally changed his perception of how intelligent buildings can be deployed efficiently and effectively.  Ryan has a bachelor's degree in Computer Information Systems from Bradley University and a master's degree in Business Administration, is a LEED Green associate, and is certified in both Niagara and FIN technologies. 
Jon Schoenfeld
Director of Energy & Analytics, Kodaro
With an education in mechanical engineering and advanced cooling technologies, Jon Schoenfeld builds automation software solutions at Kodaro.
Matt Schwartz
Senior Associate, Altura Associates
Matt Schwartz, Senior Associate of Altura Associates, is an engineer with a directed focus in energy conservation through the use of innovative technologies in the built environment.
Tim Scott
BMS Controls Engineer, Ford Land
Tim Scott is one of the building management systems subject matter experts at Ford Land, who oversees the facility operation of the Tridium Niagara infrastructure at Ford Motor Company globally.  Ford Land is the real estate division of Ford that drives project management, engineering, space planning, dealership relations and many more aspects of building operations. Tim has been in the BMS industry for over a decade, working for a temperature controls contractor specializing in building integration, optimization and energy savings techniques. He has also worked for an HVAC distributor in the southeastern Detroit market as a controls engineer. He graduated with a Bachelor's of Science in HVACR Engineering Technology at Ferris State University.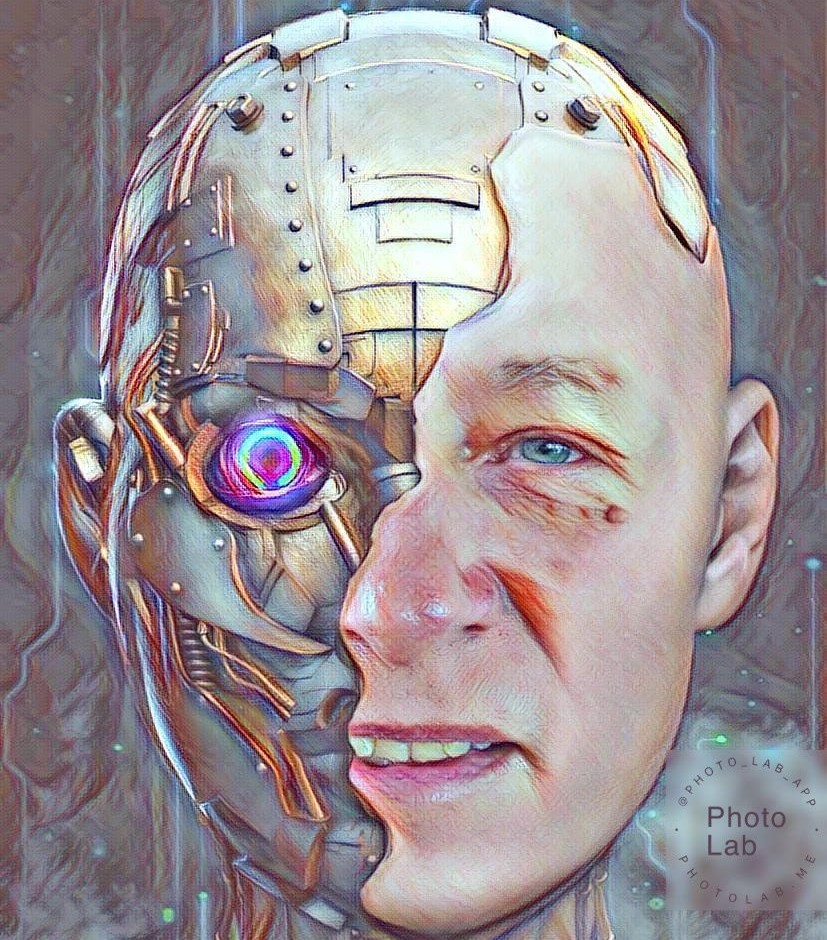 Ken Sinclair
Editor/Owner/Founder, AutomatedBuildings.com
Ken Sinclair strives to be a Catalyst/Harbinger of the IoT future. His goals are to inform his readers of the future of building automation, which will involve the full embrace of IoT. Ken believes that systems will be smarter, self-learning, edgy, innovative, and sophisticated and that they will automatically configure and integrate new equipment to optimize themselves, to self-manage and self-heal while reinventing purposeful, productive, desirable buildings and accommodations. And Ken wants to help grow our only real resource/asset, our younger people, by reaching out to youth with messages about our vibrant, vital and rewarding industry. 
Deepinder Singh
Deepinder Singh, CEO, 75F
Deepinder Singh started 75F in 2012 after having designed some of the world's fastest core networks for Tier 1 service providers like AT&T, NTT and Verizon. With almost 25 years of experience in electronics and computing, he has brought a wealth of embedded products to the market. In all endeavors his goal is to simplify operational complexity and make products intuitive.
Kevin Smith
CTO & Chief Architect, Tridium
Kevin T. Smith is the CTO of Tridium, providing technology strategy and direction for the company. The author of seven technology books on the subjects of cybersecurity, semantic interoperability, and software engineering, he is a frequent speaker at industry conferences on various topics, including a focus on cybersecurity and building control systems. For more than 25 years, Kevin has led technology organizations and endeavored to develop highly secure, data-focused software solutions for a wide variety of customers, including the US government and commercial industry.
Alper Üzmezler
Managing Partner, BASSG
Alper Üzmezler has spent over 16 years in the controls industry. He founded BASSG in 2004, leading the company into the unique role of DevOps partner to energy management, commissioning and master systems integration firms. Currently busy creating and promoting Project Sandstar, the world's first hardware agnostic DDC that is open sourced in order to change the BMS World. Loves the slogan B-IOT>5.
Draguna Vrabie, PhD
Staff Research Engineer – Energy and Environment Directorate, Pacific Northwest National Laboratory
Dr. Draguna Vrabie has expertise in adaptive and optimal control, multi-agent systems, artificial intelligence and learning systems, and methods for distributed optimization, with strong building and HVAC system control application experience. At PNNL she is responsible for development of advanced control technologies applicable to intelligent and energy efficient buildings, power grid, and building to grid interaction. She also serves as Associate Editor for IEEE Transactions on Control Systems Technology.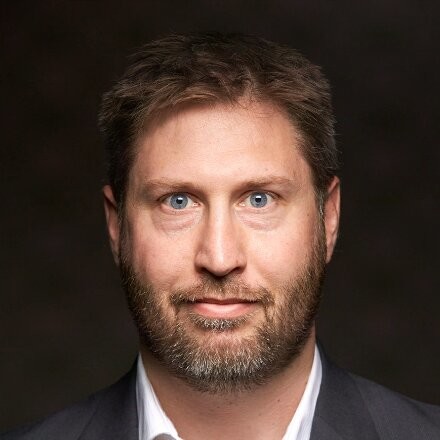 Greg Walker
Research Director, CABA
Greg Walker is an accomplished research and business operations professional with many years of experience in science research and strategic business planning for non-profit and Fortune 500 companies.  His skill set includes: biomedical science and building science research, project management, financial forecasting, sales and marketing, contract negotiations, and personnel management. He holds a BA. and BSc. from the University of Windsor and an MSc. from Dalhousie University, and currently resides in Ottawa, Ontario, Canada.
Michael Wetter, PhD
Staff Scientist, Lawrence Berkeley National Laboratory
Michael Wetter is a Staff Scientist at the Lawrence Berkeley National Laboratory (LBNL). His research includes the development of new generation computing tools for building and district energy and control systems. He is the co-operating agent of IBPSA Project 1, a research project with 28 institutes from 16 countries that develop new generation computational tools for buildings and community energy systems between 2017 and 2022. At LBNL, he is leading the development of the Spawn of EnergyPlus, the Modelica Buildings Library, the OpenBuildingControl project, as well as the development of Model Predictive Control for buildings. He is a Fellow and Board Member of IBPSA, Board Member of the Modelica North America User Group, past Treasurer of IBPSA, and former President of IBPSA-USA.
Zach Wilson
Managing Partner, New City Energy
Zach Wilson leads teams and creates solutions for sustainability and innovation. He is an energy and building performance data specialist, focused on reducing energy consumption and improving sustainability in building portfolios. He currently runs energy efficiency and renewable energy programs as Managing Partner for New City Energy, where he has developed retrofit programs and led renewable Power Purchases for the District of Columbia. Zach has over fifteen years of experience designing and implementing custom software, communications, and data management innovations. Prior to New City Energy, he led the clean tech practice for BroadBranch Advisers and cofounded an innovative open data portal with integrated, interactive 3D mapping. In 2002, he developed a green building division for a residential design/build firm, and he has been envisioning and creating pathways to make cities greener ever since. Zach resides in Washington DC, but his project work has included notable clients in Europe, Asia and Latin America. He is an avid outdoorsman and an active member of the local DC entrepreneurship community.
Jeremy Yon
Senior Systems Engineer, Current powered by GE
Jeremy Yon leads Industry Relations activities for Current, Powered by GE; where he utilizes almost 20 years of experience in lighting design, product design, and standards work to develop a holistic and systems-based approach to topics that impact the industry.  He is involved broadly with cross-function organizations including: the National Electrical Manufacturers Association; Electro Federation Canada; ANSI C137 Committee for Lighting Systems; the Alliance to Save Energy; and the Illuminating Engineering Society.  In addition, he coordinates with colleagues participating in the Zigbee Alliance, the Thread Group, Bluetooth SIG, and the International Electrotechnical Commission.  Jeremy has settled in the last few years with his family in Cleveland, which is a much better place than rumored, and loves being humbled when trying to discuss anything he does with his 6 year old son.
© 2023 Project Haystack Corporation. Haystack Connect is an officially recognized event organized by the Project Haystack Corporation.